Heart & Harmony – Cacao Chaga Chai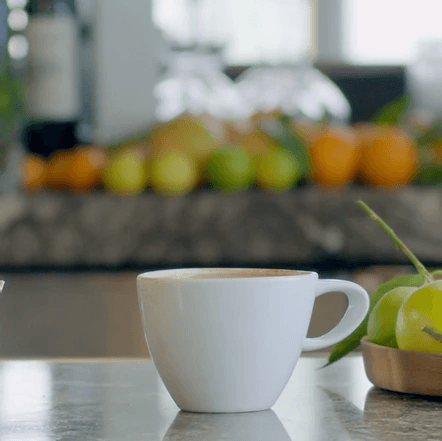 Balance Cordial
Key ingredients:
Chaga: An ancient mushroom that has been used for centuries in healing. Packed with antioxidants, this superfood is known to naturally boost endurance and makes for a perfect morning motivator. Supports cognitive function and is an anti-inflammatory. Known to lower blood sugar, lower blood pressure and lower cholesterol levels. Nutrient dense with vitamin D, magnesium, potassium, manganese and calcium. Contains oxalate and should be avoided by people at risk for kidney issues or disease. Chaga has an earthy and grounding flavor and can sometimes be slightly bitter.
Cardamom: An incredibly warming aromatic Indian spice. Aids in digestion and provides relief from bloating, gas and/or IBS. Ayurvedic practice use as a treatment for lung conditions such as asthma and bronchitis. And found in clinical studies to reduce blood pressure.
Cacao: Therapeutic value as nervous system stimulant. It is also a known heart protectant. It's rich in polyphenols and can help in the management of blood pressure, keeps blood vessels and capillaries healthy. Stimulates the pancreas to help regulate blood sugar. The earthiness of the Chaga is balanced by the deep chocolately flavor of the cacao.
Ingredients:
1 tsp chaga mushroom powder

1 Koan Balance cordial

Chai spices*:

1 whole cinnamon stick or ½ tsp ground cinnamon, plus more for dusting

6-8 green cardamom pods (or 1 tsp ground cardamom)

3-4 whole cloves (or 1/4 tsp ground cloves)

1 tsp whole black peppercorns (1 tsp ground pepper)

2 tbs fresh ginger, grated (or 6 cubes of frozen ginger – pre peeled/grated)

*Whole chai spices can be substituted with 2-3 tbs of a pre-made chai spice powder.

1 tsp raw cacao powder

2 cups oat milk (any dairy-free milk will do, we prefer a barista blend)

1-2 tsp sweetener of choice

Optional: 1 scoop of collagen powder
Directions:
Place whole chai spices into a mortar and pestle and lightly crush to bruise the spices, but do not pulverize to a powder. The spices should impart a fragrant aroma. Pour oat milk into a heat-proof vessel. Heat on the stovetop or microwave. Place spice mix directly into the oat milk. Steep in simmering oat milk for 5-10 minutes on the stovetop and add cacao powder, chaga powder and whisk. Steep longer off the heat for a more intensely flavored drink (optional). As an alternative, you can also heat the milk and spices together in the microwave for 2 minutes on high, then set aside to continue to steep for greater flavor intensity. Strain the liquid over a mesh strainer or in a strainer bag, into your favorite mug. This will make 2-3 servings. Pour the rest of the hot liquid into a mason jar for storing or into a teapot for serving.
If you are using a chai spice mix, add the chai mix directly to your heated oat milk along with the chaga and cacao powder.
Add sweetener and add collagen powder (optional) if desired. Pour in Koan Balance cordial, stir. Dust with cinnamon or cacao powder. Serve hot.