Wonder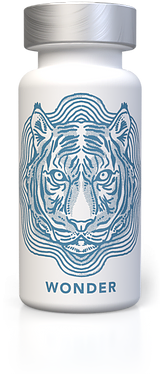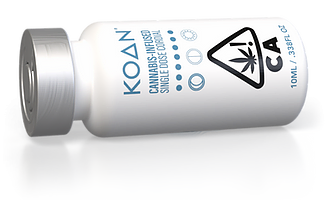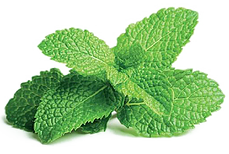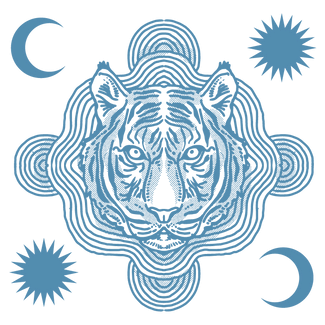 Wonder
Our highest THC offering, Wonder is carefully crafted to bring back that childhood sense of wonder and awe we feel when we are fully engaged with our senses and environment.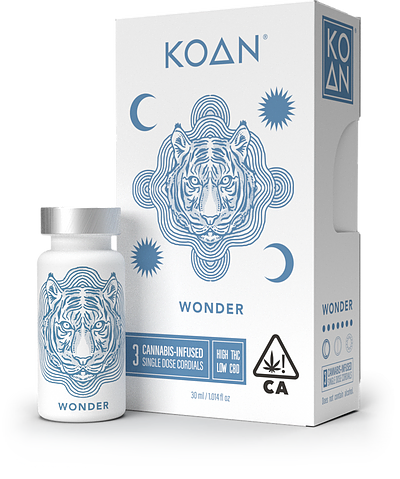 WonderCordials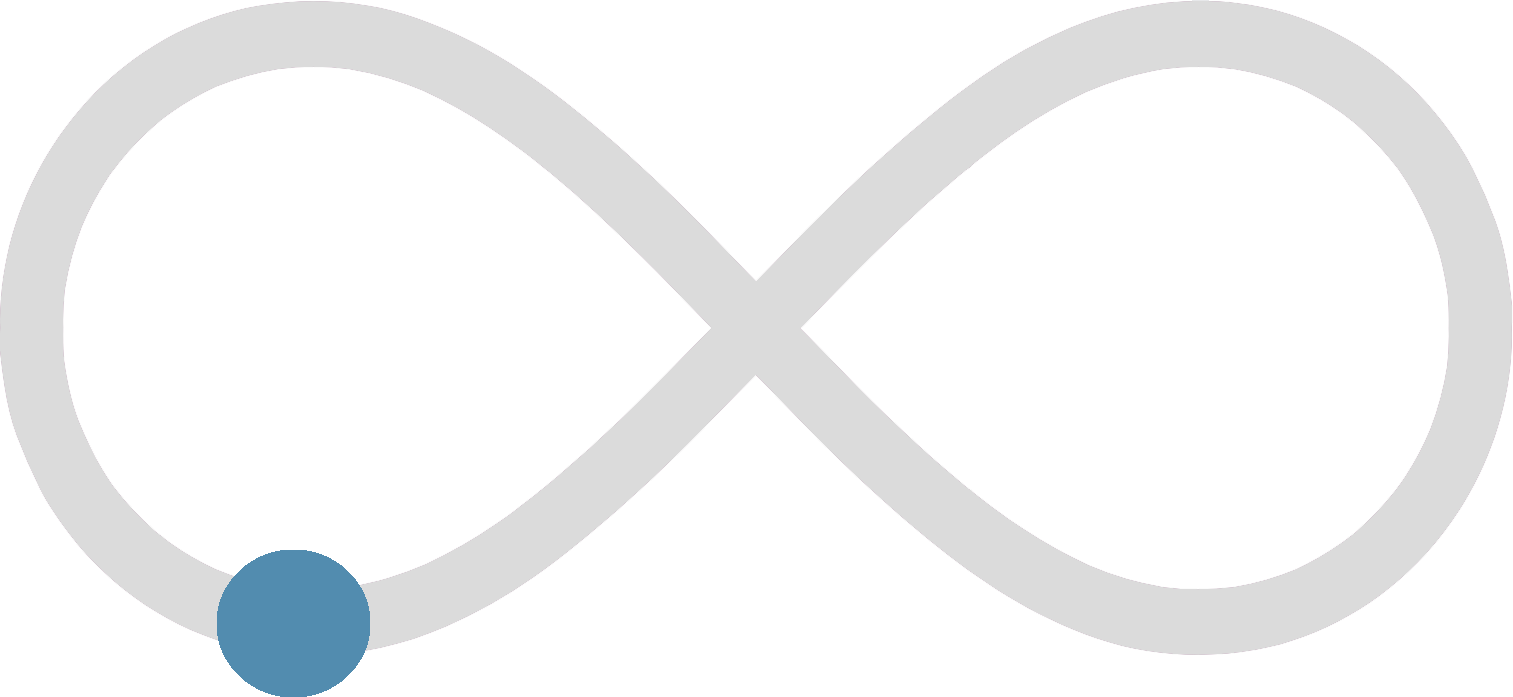 CA Grown Cannabis
Cruelty Free
100% Plant Derived
Gluten Free
Recyclable Packaging
BLEND BENEFITS
This high THC blend brings you a powerful sense of euphoria counterpointed with just enough CBD to give you a smooth transition in and out of the experience. Terpenes Alpha-Pinene, Alpha-Bisabolol and Ocimene keep the energy and euphoria of the formulation enjoyable and consistent. Other terpenes like Linalool and Myrcene facilitate a comfortable, full-body experience by keeping anxiety at bay and increasing the desirable effects of the THC.
INGREDIENTS
Distilled water, proprietary blend of Cannabis derived Delta-9 THC, CBD, botanical terpenes and natural plant-derived flavors.
All ingredients are 100% plant-derived and blended from compliant-plus ingredients free of any filler, cutting agents, glycerin, pesticides, or solvents.
Cannabinoids
​Major Terpenes
A-Pinene
B-Myrcene
A-Bisabolol
TB-Ocimene
Linalool
THE EXPERIENCE
Designed to take you as far as you are willing to go. Wonder supports you on an entheogenic journey within. Higher levels of Delta-9 THC supply heady euphoria with a whisper of CBD for a refined experience. A touch of Myrcene quiets your mind and body, while Alpha-Pinene helps to ignite your imagination. Subtle citrus flavors open up your senses as powerful plant constituents work their magic to untether your spirit.
THE RITUAL
Set and setting will always amplify the effects of our formulations so being open, present and focused on the moment will help you attain an optimal result. Wonder is crafted to fully immerse you in your surroundings and keep you engaged in your journey. Under the stars, in front of a fire, exploring an inspiring environment with fresh senses or trying a new venture with old friends will ensure an experience beyond the ordinary.
USE & DOSAGE
Push in both tabs of the childproof box and slide the tray open. Remove a Cordial and carefully peel off the aluminum cap gently lifting the pull-tab straight up and then slowly pull straight down in one smooth movement. We suggest enjoying your Cordial in one of three ways:
For the most rapid onset, pour the entire cordial in your mouth and swirl it around for about 30 seconds, enjoy the subtle texture and flavors as you pay attention to the space under your tongue.
Just sip or shoot the single 10ml/.3oz and swallow. The onset will take a touch longer than swirling it, but it will have an otherwise identical effect.
Mix it with your favorite drink. Ingesting in this fashion allows you to micro-calibrate your Cordial experience over time. Making a thoughtful drink for yourself or a friend is another great way to ritualize your experience.
Each Wonder Cordial is a single dose serving and contains 9 milligrams Delta-9 THC and 2 milligrams of CBD. Because of the unique bioavailability of our nano-emulsions, effects are usually felt within 15 minutes of ingestion and can last up to 4 hours.
Individual cordials are single dose, multiple doses will increase effects. We suggest getting familiar with a single dose before consuming multiple cordials.