Koan's Autumn Punch Recipe.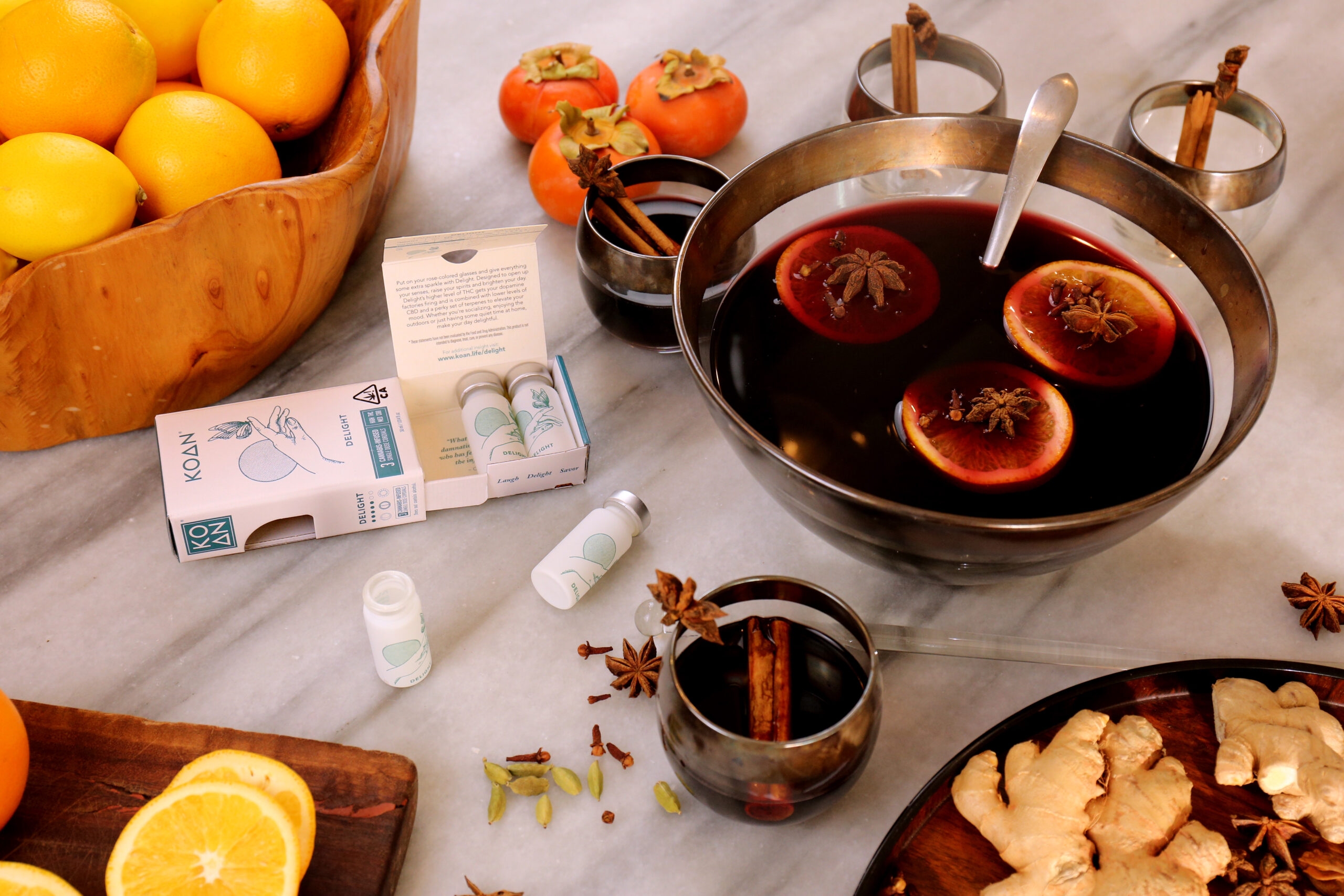 Festive Autumn Punch Recipe
No more sneaking outside in the cold with this (age appropriate) family friendly cannabis punch recipe.
Thanksgiving is certainly a time to be grateful, but we also know it can come with a lot of stress, anxiety and anticipation of hosting guests. Any one of our seven Koan Cordial experiences poured into a glass of our crowd-pleasing festive punch makes the perfect cannabis cocktail. This recipe is super simple, is sure to impress your guests and a very pretty addition to any party. Serve along side our Multiserve bottles (serves 10) or offer up your guests their choice of experience with our single bottles. Let each of your guests choose their experience for the evening.
Ingredients:
4 cups apple cider or juice
4 cups cranberry cocktail
1 cup orange juice
1 liter sparkling water (plain or flavored)
3 dashes of cardamom, ground ginger
the zest of one lemon or one orange
Yield: Makes one cocktail, double for two.
Directions:
Chill all your liquids ahead of time. Pour all chilled ingredients into a large punch bowl. Add dry ingredients and stir. Add garnishes as desired.
Pro tip: Adding a handful of frozen fruit will also keep the punch cold without watering it down with ice — such as frozen cherries or blueberries. Avoid fruit that gets overly mushy when defrosted, like strawberries.
Serve with Koan Cordials of your choice in Multiserve bottles or choice of single bottles.